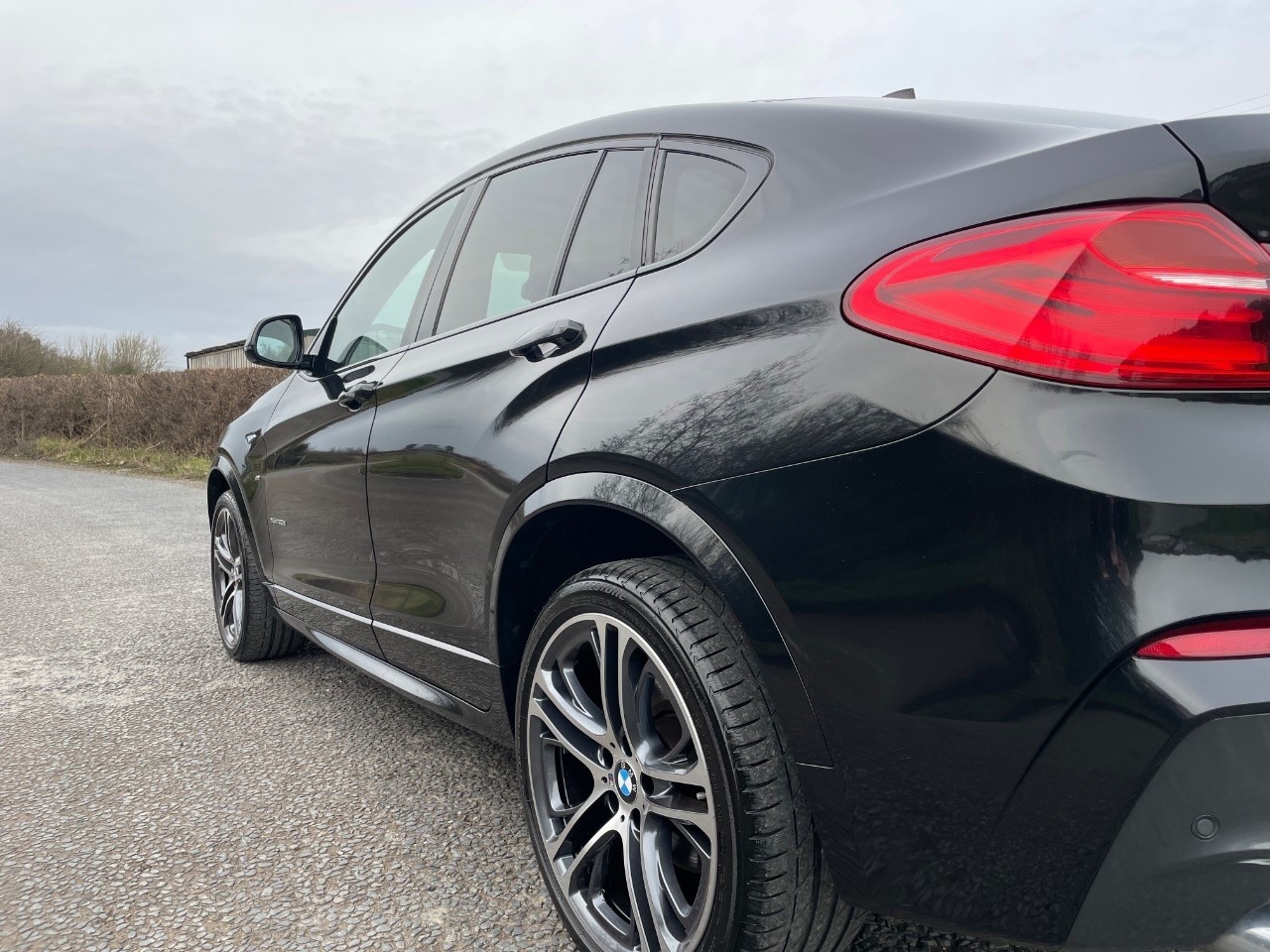 CJS Car Sales Ltd is a family run business - established in 2002 by Craig James Salisbury.
This year (2022) has marked our 20th year in business, with well over 5,500 cars sold to date.
Craig's depth of knowledge in the industry is second to none. A fully qualified, highly trained & time served Motor Technician, he gained an apprenticeship (aged 16) with the main franchised dealer within his local area at that time. This is where he remained for the next 10 years & where he was well regarded & later recognised as 'one of their best'. It's this experience that has enabled Craig to be at the very forefront of his business in both Sales & Aftercare & it was there where he decided to take a courageous leap of faith into dedicating all of his time to creating & building his own successful business.
Craig is meticulous in his attention to detail. All our vehicles are prepared to an extremely high standard - a standard which will at the very least rival, if not surpass that of any main dealer. It is this attention to detail & our renowned aftercare service that has gained us a fantastic reputation within our local community. We are proud to say that the 'CJS' name has now become synonymous with exceptional used car quality within our local area.
As standard all of our vehicles are sold with two keys, are serviced as per manufacturers recommendations, have a full 12 months MOT test & include a comprehensive warranty package.
Being an incredibly close family run team, excellent customer care is always at the heart of what we do.
We don't just want your business once - we really do want it for a lifetime.
What our clients say ...
"Great place to buy a car! The easiest car-buying experience I have had in decades! They are honest, trustworthy and make the whole process an absolute pleasure. And the car was a peach too! Although not in the least local to where I live, it was well worth the journey". ~ Rob S.
"The best experience i've ever had. Friendly, honest and couldn't do enough for me - especially with what's going on with covid. I can't speak highly enough of them, just a great all round service. I would definitely recommend to anyone". ~ Patrick G.
"Fantastic experience , leagues ahead of chain dealers. looked after through buying and selling. Craig went out of his way. Top quality aftercare as well and no corners cut. Can't recommend enough". ~ A Burgess.
"Best of the best car dealership there is! I have now purchased my Ford Galaxy car from this family run dealership in December after I had an absolutely terrible experience with a main Ford Dealership resulting in me having to reject that vehicle. Due to that experience I have left it 6 months to leave an honest review of my experience. I honestly could not have ended up with a better vehicle or purchased from a better dealer with outstanding customer service from start to finish and any queries or concerns were dealt with in a professional, friendly and timely manner. Nothing is too much bother for them. I had this vehicle delivered to me in Kent and that is a long way to travel but I have to say the price was worth the added cost which was actually really good value. Top quality car from a top quality dealers and I have every intention of using them again in the future (but not for me as my car I hope will last many years). If you want total peace of mind when buying a car then this is the dealership for you. Highly recommended". ~ Janine B.
"Craig has sold me two cars over the last two years and the service is phenomenal. The aftercare is always above and beyond, nothing is too much trouble. Highly recommended, keep up the good work". ~ S Orchard.

"Bought a used car from CJS last year and all I can say is the team and the car are all first class. When it's time for a new car I will be back again thanks". ~ K Askew.

"Absolutely amazing service would highly recommend. Craig was a superstar and now I have a car I absolutely love Thank you so much". ~ L Johnson.

"Brilliant service from Craig & his son! I would definitely recommend buying a car from CJS. very pleased". ~ H Walker.

"First rate service, very friendly & helpful, great selection of cars at good prices" ~ P Larkin.

"First time buying off Craig & got to admit it was perfect. No hassle & got a great deal. Very excellent service" ~ M Jackson.

"Craig is honest & friendly and has a great range of cars. Would highly recommend" ~ S Hussain.

"Best experience i've ever had buying a car. Friendly, honest & can't do enough for you. I would definitely recommend to anyone" ~ P Gilmour.

"Craig provided a very professional service. Arrived on time as arranged to view our car. Didn't mess around and offered us a fair price. Money was in the bank the next morning and he collected the car an hour later. Possibly the easiest transaction i've ever had with a dealer. A very pleasant man to deal with" ~ Martyn & Jayne.

"Amazing service from start to finish. Amazing customer service. Honest & trustworthy. Many thanks" ~ J Walker.

"Excellent after sales care, would highly recommend buying from this extremely competent showroom" ~ B Cassidy.

"Craig & his team are 100% in every department. Would highly recommend anytime. The car was ready in a very high standard. Excellent work, thanks again" ~ S Moore.

"Excellent service, very friendly with no pressure to buy. Excellent choice of cars. I'd highly recommend" ~ S Try.

"Craig was a gentleman from start to finish. Would highly recommend his company to anyone. Also, the car was presented immaculately. First class" ~ J Curley.